We've put together a little introduction and guide to our village of Newport-on-Tay, to keep you busy and entertained for however long you stay!
Christmas Event 2019!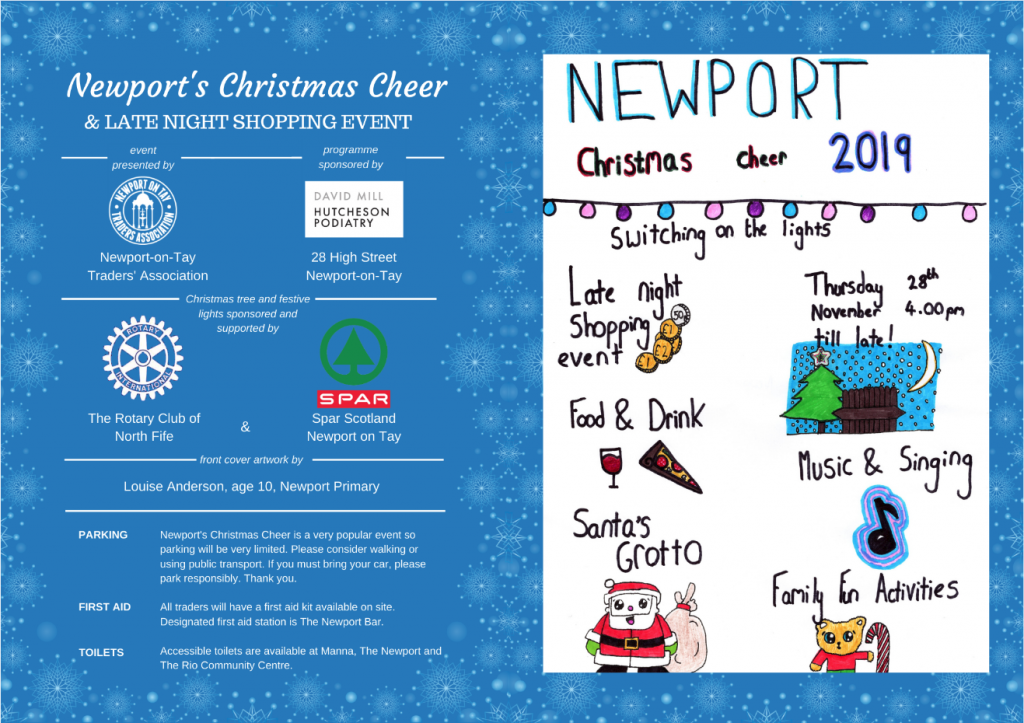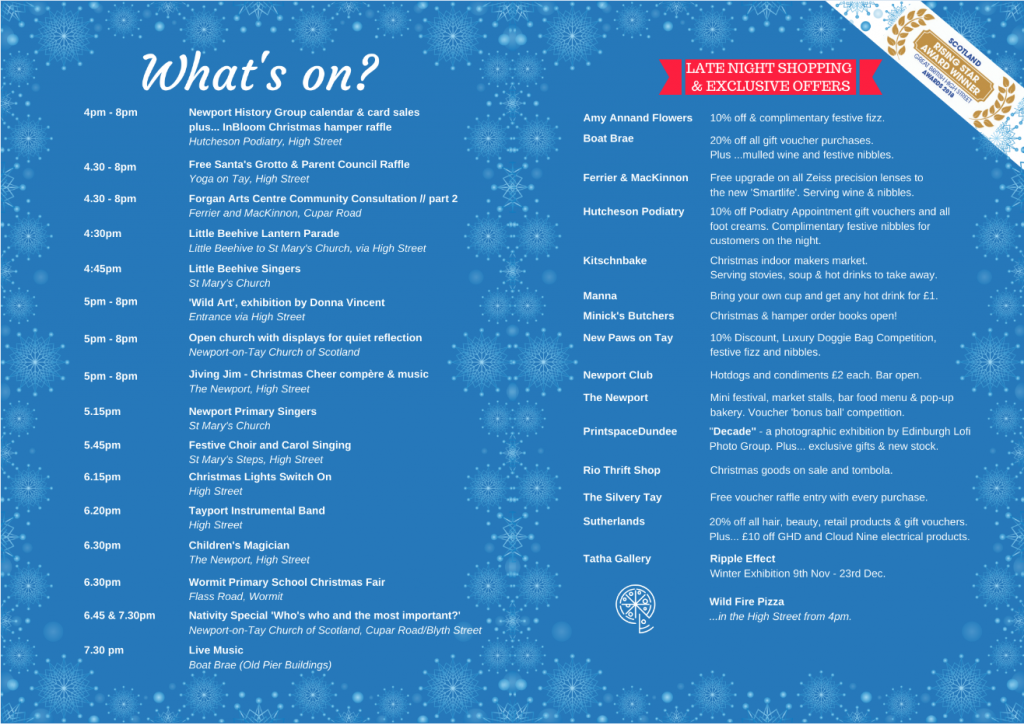 There is a rich history surrounding Newport-on-Tay, including the surrounding areas of Wormit, Gauldry & Balmerino, going back as far as the early 1200s. Read more about it in our History section.
The views around Newport-on-Tay are spectacular, looking across the Tay at many vantage points such as the Braes, the harbour and the High Street in general. Our suggested walk is available here for anyone looking to visit all the vantage points and important sites of the village.
Newport-on-Tay Amenities
Newport-on-Tay has a wide range of amenities available for all to see and visit:
Food & Drink … Brig o Tay, Kitschnbake, Manna, Silvery Tay, The Newport.
Health & Beauty … animals – Provost Vet, chiropractic – The Newport, foot care+ – Step In, hair & treatments+ – Sutherlands, optician – Ferrier & McKinnon, teeth+ – DentalPlus.
Service … ATMs, childcare – Busy Bees, computing – Vitalhike, energy+ – The Natural Energy Company, joinery+ – Duncraig, repair boating – David Anderson Marine Ltd
Shops/Retail … butcher – Minick of St Andrews, children & babies – Little Charmers, flowers – Amy Annand, furniture+ – Cheeky Chair, grocery – Co-op & Spar, jewellery – Dot Simm, post office – Spar, cards/socks+ – Step In.
Various … Community outlet with Rio Centre – The Thrift Shop, Tatha Gallery – The Newport, Four Churches, Newport and Wormit in Bloom – Voluntary Group
This website is run by the Newport-on-Tay Traders Association (NTTA) on behalf of the community and was founded in April 2013.